How are we doing today, Dreamers? In this post, I want to talk about how knowing your Dreamer personality can affect your ability to STRETCH to reach your goals.
See, we all have Dreams — goals, passions, and aspirations we have for our lives — but each of
our Dreams are as different as we are. It's inspiring to hear how others achieved success and
fulfillment, but no one can tell you exactly how to get there for yourself. We all have our own
unique vision, purpose and journey to follow!
That's why my 12-week Dreamer bootcamp in my new book, The Big STRETCH: 90 Days to
Expand Your Dreams, Crush Your Goals, and Create Your Own Success, can be tailored to fit your individual needs and meet you wherever you may be on your Dream journey to help you reach your goals. You'll find the journey is much easier and more enjoyable when taken at a pace that's right for you!
Read more about what it means to say "yes" to the STRETCH.
Once you've said "yes" to the STRETCH, it's so important to determine what kind of Dreamer you are to start your Dream journey off on the right foot. Over the years helping more than 180,000 Dreamers turn their big ideas into a reality through The Dream Project, I've discovered five main Dreamer personalities:
The Careerpreneur Dreamer
The Make-It-Happen Dreamer
The Hobby Dreamer
The CEO Dreamer
The Activist Dreamer
Take my exclusive Dreamer Profile Assessment to discover what kind of Dreamer you are!
Over the next four weeks, I'll be sharing details about what makes each Dreamer unique and what makes them thrive. You may see yourself in one of them, or perhaps even a combination of several. First up, I'm taking a look at an often-overlooked Dreamer: The Careerpreneur Dreamer.

Who are Careerpreneur Dreamers?
Careerpreneur Dreamers want to tap into their entrepreneurial natures, initiating new ideas, new ventures, and new goals, while thriving in their corporate positions. They don't necessarily Dream of being the boss or a start-up visionary — and that's ok! — because they thrive within organized structures and value routine, schedules and predictability. Stability and predictability are key elements that allow a Careerpreneur Dreamer to flourish. They enjoy being able to contribute or make an impact as part of a team or organizational structure working toward a shared vision or goal.
How to tell if you're a Careerpreneur Dreamer
Not everyone has a Dream to start their own business or lead a company. You may find fulfillment by initiating new ideas and ventures in an existing organization, working within set boundaries and as part of teams, and making an impact by contributing to the greater collective vision. If this sounds like you, you might be a Careerpreneur Dreamer!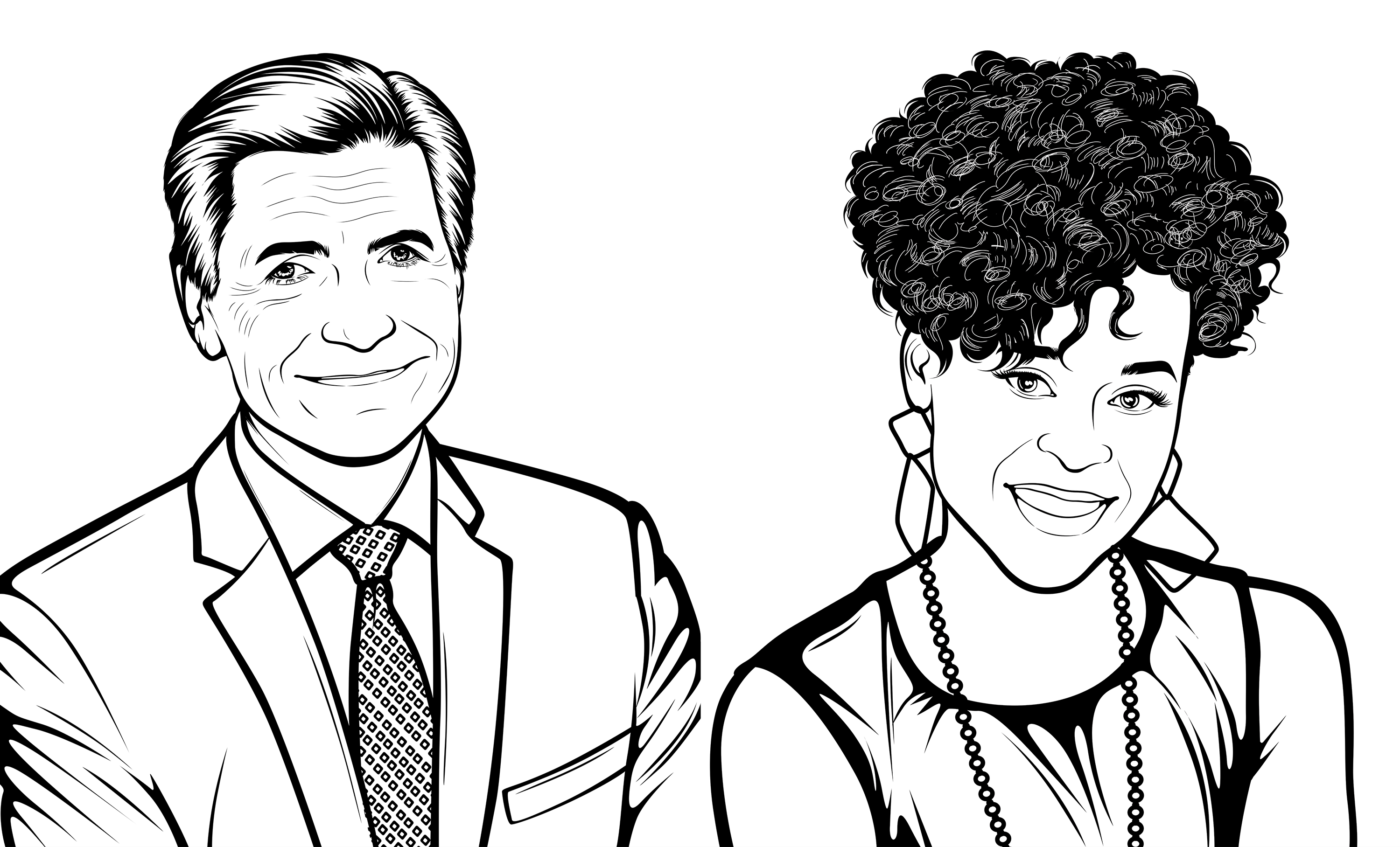 Here are some of my favorite rock-star Careerpreneur Dreamers who are driving major impact in the world, and each has found a way to connect their purpose and profession.
How to thrive as a Careerpreneur Dreamer
Make sure your profession is aligned with your passion by looking for work you truly care about
in a stable, structured environment where your talents shine. To continue driving that passion, always be on the lookout for new challenges and projects within your organization that will allow you to fulfill your Careerpreneur Dream.
Next up in this series, we'll take a look at the Make-It-Happen Dreamer — what we might think of as a more "traditional" entrepreneur — and how these unique Dreamers define success differently from Careerpreneurs.
Connect with me on social media for more insight on Dreamer profiles and how to make your distinct Dreamer personality work for you! I'm so excited you're taking this journey with me. I've seen tens of thousands of professionals STRETCH to reach their Dreams, no matter where they started, and I know you can too!
Forever Your Dream Coach,
T