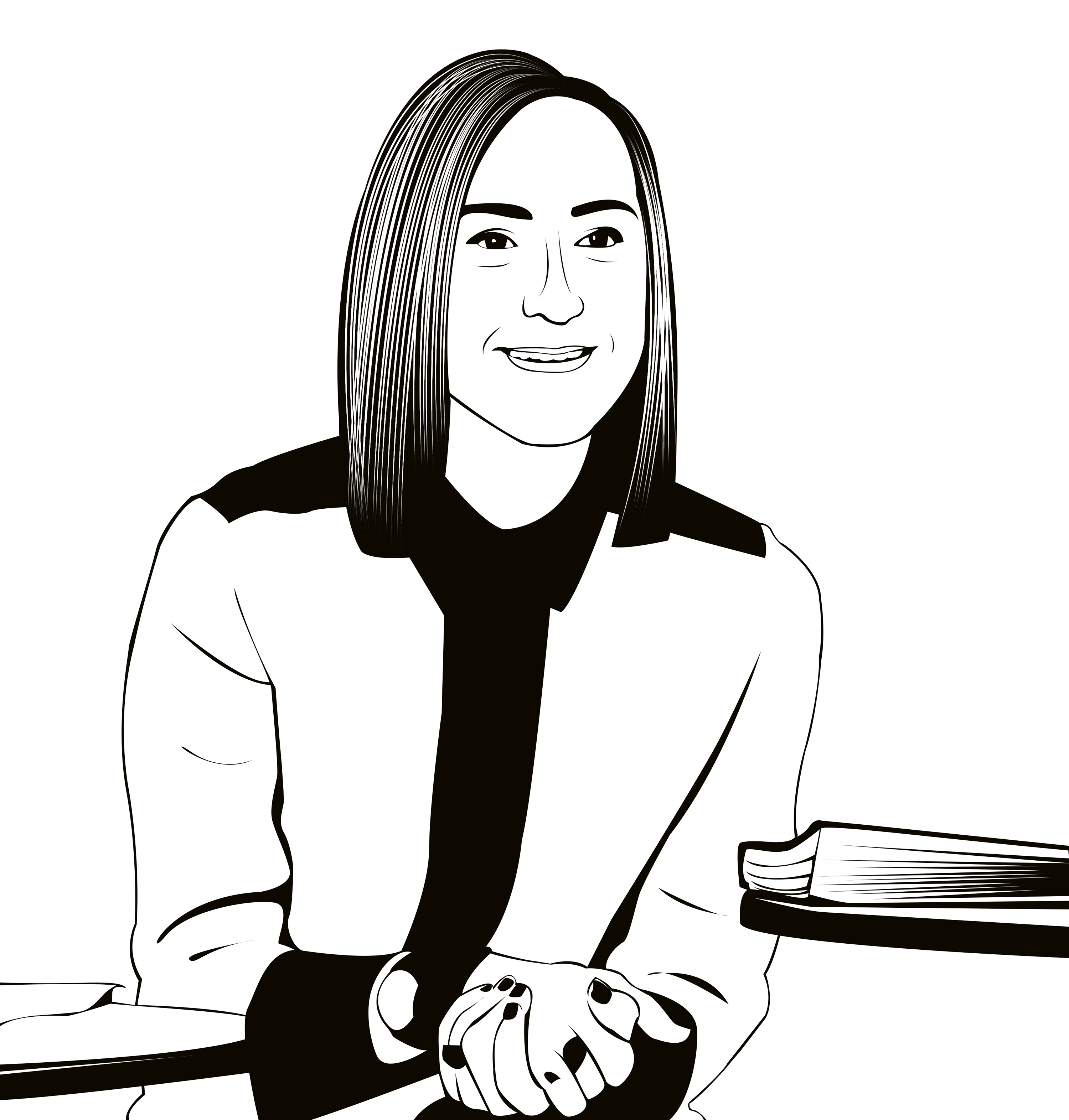 Dreamer Name: Christine Caine
Dreamer Type: Activist Dreamer
Dreamer Title: Founder of A21 Campaign & Propel Women Who Lead
Christine Caine is an Australian activist, evangelist, author, and international speaker. She has a heart for equipping leaders, empowering local churches, and championing the cause of justice. As director of Empower Ministries, she travels the world teaching the gospel and inspiring her audiences to connect with their God-given purpose and potential. Christine and her husband Nick are the founders of the A21 Campaign, an anti-human tracking organization. She has authored five books including Undaunted and Unstoppable.
Your Origins Don't Define You
"I'm living proof that it doesn't matter how you start in life—you can finish strong. I grew up in the poorest zip code in my state as a second-generation immigrant Greek, before My Big Fat Greek Wedding, so when it was not cool to be Greek in Australia. I was very marginalized because of my ethnicity and my gender, and pretty much every week of my life from the time I was maybe three years old through my mid-teens, I was sexually abused at the hands of several men many, many times a week. Most young women with that kind of background don't end up doing what I'm doing. They end up either drug or alcohol dependent, with maybe two or three different kids from two or three different fathers. I was full of unforgiveness, shame, guilt, anger, and bitterness.
"Then, two weeks before my 33rd birthday, my older brother George called and said he'd gotten a letter from the government saying he was adopted. I laughed and told him the letter had been sent to the wrong person. He sobbed, 'Chris, they've got a whole file on my life. They told me my name, when I was born, when I was immunized—they have all the information on my life.' He said, 'They told me the name of my biological mother, my biological father.' I thought, this is crazy.
"Separately, we raced to my mother's house. I got there right at the minute that my brother was giving my mother this piece of paper from the government. My mom just started sobbing. She said, 'George, I'm so sorry. All the adoption laws in Australia 35 years ago were all closed adoptions, and we never thought you would find out. One of the final things I promised your father before he died was that I would never tell you, so I tore up all the paperwork.'
"Now you could imagine, this was a moment. My mother was sobbing. My brother was crying. The dog was crying. It's like a big fat Greek moment. What do you do in that moment? I was thinking that food is the answer to life, the universe, and everything. I'm going to go and make some baklava. So I went to the kitchen, and my mom came in behind me after a little while, and in Greek she said, 'Christina, since we're telling the truth, do you want to know the whole truth?' With tears streaming down her face, she told me that I was also adopted. I didn't say anything for the first few minutes, and then I asked if I was still Greek. Then I said, 'Oh well Mom, before I was formed in my mother's womb, whoever's womb that was, God knew me. He knitted together my innermost parts. I am fearfully and wonderfully made.'
"That day, every fact that I thought to be true about my life changed. My official documents include a birth certificate without a name. My doctor's report says, 'Unwanted.' But the truth actually never changed because although the facts changed, Ephesians 2:10 says that I am his workmanship recreated in Christ Jesus for good works that God prepared beforehand. So at the end of the day, I knew God had a plan for me."
Moving On From "Unwanted"
"As I was standing there at the airport, I saw all these posters of young women and children. I went on to find out that these were the alleged victims of human trafficking. I didn't know slavery still existed, and it's the fastest growing crime worldwide. I had this sense that I'm supposed to do something about this, but my instant response was what could I do?
"The reality is that if your creator has put the dream inside you, He's going to make a way for it to come to pass. He wants us to have faith and to do what we've never done before. That's what I do. I would never have guessed that the kid from Sydney who had been left unnamed and unwanted in a hospital, who had been abused for 12 years, could do this. Who but God could have taken all of that brokenness, woven it all together and said, 'I'm going to work all that bad together for good, and I'm going to use your past, Christine, to give somebody else a future?'"
Life is Risky
"I'm involved in helping to rescue the victims of human trafficking, the largest humanitarian crisis since World War II. Standing with Russian and Albanian mafia when you're in court cases putting traffickers in jail and having some of them come to your office with guns and threaten to harm you is risky. There is much danger in this job, but the way I look at it is living itself is risky, so why be afraid to tackle big issues? The temptation is to stay safe in a controlled environment, but there is no such thing as a safe controlled environment. Vacation is risky. Flying is risky. Work is risky. Living is risky.
Dreamers Need to Jump
"For anyone on the edge of launching a Dream, you're going to have to jump. You're going to find twenty reasons why not, and you're going to find a different twenty reasons next week and another twenty reasons the week after. At some point you're going to have to decide that the planets haven't aligned and that they're not going to. So, I always say to my team, 'We're about to jump off this ledge and take a risk. I'm hoping there's a bungee cord attached to my ankle, so I don't splat on the ground. And we're going to catapult higher than we ever have, but you're never going to know that you're safe until you take the risk and make that jump.'"