Congratulations, you're almost finished with Week 1 of The STRETCH. I want to wrap up this week by welcoming you to your first training session with a Dream All-Star. The goal of each weekly Dream Training Session is to share business tips and strategies that I've picked up from some of the Dream Project's extraordinary participants. That's right—great Dreamers don't let fellow Dreamers Dream alone. Instead, they inspire. And because this training session is strictly mental, all you have to do is sit back and enjoy hearing from entrepreneurial All-Star Daymond John as he shares stories and insights, starting from his days as a child entrepreneur. In these excerpts from his session with the Dream Project, Daymond offers observations and business strategies that I believe are well worth noting in your Dreamer's Playbook. So, get your notebooks and pens ready—it's time for some expert Dream Training with an All-Star!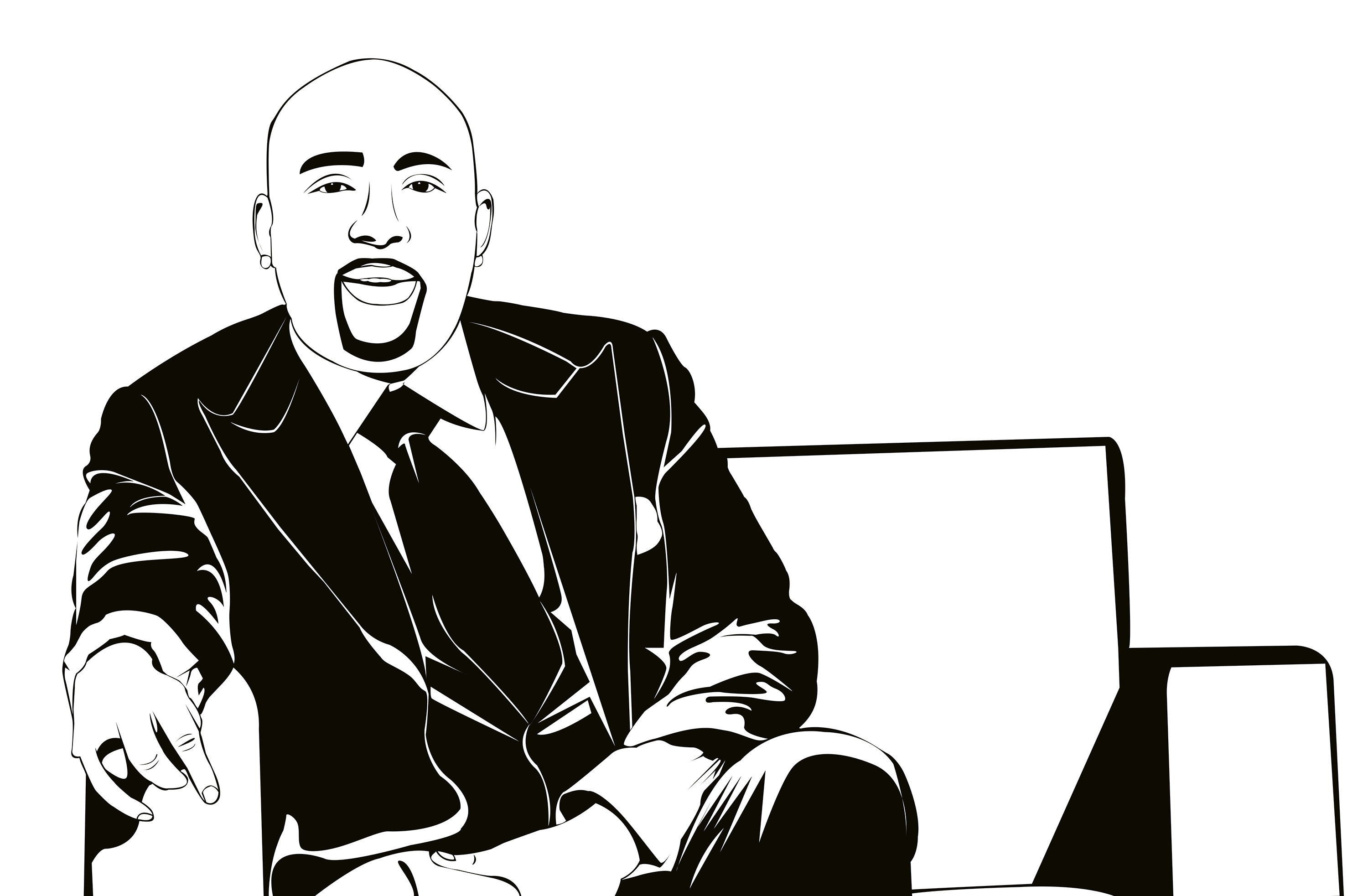 Dreamer All-Star: Daymond John
Dreamer Type: Make-it-Happen Dreamer
Daymond John is the epitome of a Make-it-Happen Dreamer. He is a public speaker, author, entrepreneur, and investor on the hit TV show, Shark Tank. He was also President Obama's Ambassador for Global Entrepreneurship and is the founder of FUBU, a fashion brand that is now worth approximately $6 billion. During his time with the Dream Project he talked about several aspects of entrepreneurship, including early ambition, mentoring, and surrounding yourself with the right people. Let's learn from Daymond about each.
Dream Ancestry
"My dad came over from Trinidad at 16 and he swept the streets. By the time he was 20, he made enough money to bring his family over, which included him and his other six siblings. My mom was African-American—she was brilliant and very hardworking. They always taught me to work hard and that my day job wouldn't make me rich, it would be my homework that made me rich.
My parents got divorced when I was 10-years old and I would never see or speak to my father after that. I became the man of the house, and it was only me and Mom, so I worked for people. I was an apprentice electrician. I had a bike shop where I would go around, find all those tools and old thrown out pieces of the bikes and I would put them together. I also shoveled snow and raked leaves. I knew I had to step up, so I did."
Failure
"You know, I fail every single day. Still today, I don't have a fear of failing. I have a fear of not starting. I have a fear of not continuing. I have a fear of not exploiting every single aspect of whatever I'm venturing into—to know that there was only one more door I had to open to find success."
Building a Dream Team
"When we get into our businesses, we're experts at one or two things. If you think you can be an expert at warehousing, an expert manufacturer, expert distributor, or expert advertiser, expert designer, you're wrong. You have to surround yourself with people and assets that can deploy these things. You can't do it alone, so be careful to build the best team you can."
The Importance of Mentors
"The real reason why businesses succeed is because of mentors. I'm talking about a local mentor, like someone who has run a bodega in your neighborhood for the last 20 years through thick and thin. Mentors, especially those who have nothing to do with your business, will tell you things they've learned firsthand. They'll tell you not to scale too quickly. And they will tell you not to take capital too soon. They're also one step away from connecting you with so many other assets in your business. So find yourself a mentor, it is KEY to your success.
The people who have appeared on Shark Tank are entrepreneurs who are allowing us to be part of their dream, so I have an obligation to mentor. I've invested in 43 companies on that show. And I have an obligation for the next five to 10 years to help these individuals give them the best shot that I can."
Be a Problem Solver
"When I invest, I look for problem solvers. Are you a problem solver? Or are you going to call me every single day with a problem? If you have a problem and you're going to call me, I want you to call me after a week and say, 'Hey listen, D, I tried these ten things. They didn't work, but I have three more things and I'm thinking about and I want to know how you feel about that.' That's a different story. That tells me you're handling it, you're a problem solver. You have to bring me solutions."
Identifying Entrepreneurial Dreamers
"When I see that spark and that energy in entrepreneurs and they're really excited, I want to be part of what they're doing. That's exciting stuff. They got that twinkle in the eye that I used to have. Number two is they're brilliant. A lot of them are digital natives, and they're doing so many things online and things like that, they can run circles around me, and I want to learn from them. And number three is, is there a way for me to make money as well as for them to make money? You know I get excited about people like that. I want to work, and I like to learn, and I'm going to look for people I can learn from. And I'm looking for that spark."
The Power of Word of Mouth
"Once you identify the market, now you have to do the sell to identify how your customers want what you're selling. Say you sell your product to your friends—you sell to 10 friends of yours, and 9 of them don't like it. They're not going to tell you they don't like it. You have to talk to an absolute stranger who doesn't have any interest in your business or company, the person who's taking his hard-earned money and buying something from you. If you do that, you'll start to understand your customers. When you gravitate towards that one or two customers and they latch on to your product—they start to share it with everybody, they become ambassadors. You can't pay for the way ambassadors behave. They're about word of mouth, and everybody wants that. You just have to blow it out from there."
Going From Dream to Reality
"Turning a dream into a successful business is a big list, actually. And here's how the laundry list goes: First of all, identify the dream. Second of all, identify that you love the dream. It's not that you love the end goal, but you have to love the process of going through the dream itself. Then you have to come up with the product or category or thing that you're going to deliver. You have to get a great team around you that believes in you. Then you have to make sure that you have the desire and the drive. And when you add all that together then you got to come up with distribution and financing, or structure. And those are all the things that will just get you started. But first, identify the dream and make sure you love it."
Dreaming in Color
"We're all born thinking like entrepreneurs. As bright-eyed-bushy-tailed kids who have no blinders on, we say, 'I'm gonna be Superman. I'm gonna change the world. I'm gonna save the seals. I'm gonna be the richest person on the planet. I'm gonna be this and that.' Sometimes the people around us say, 'You can't do it. It hasn't been done, you're gonna embarrass yourself,' or 'You're gonna embarrass us.' Society then says 'you have to go and get a job' and I think we're taught not to think like entrepreneurs. We need to teach kids to think like entrepreneurs."