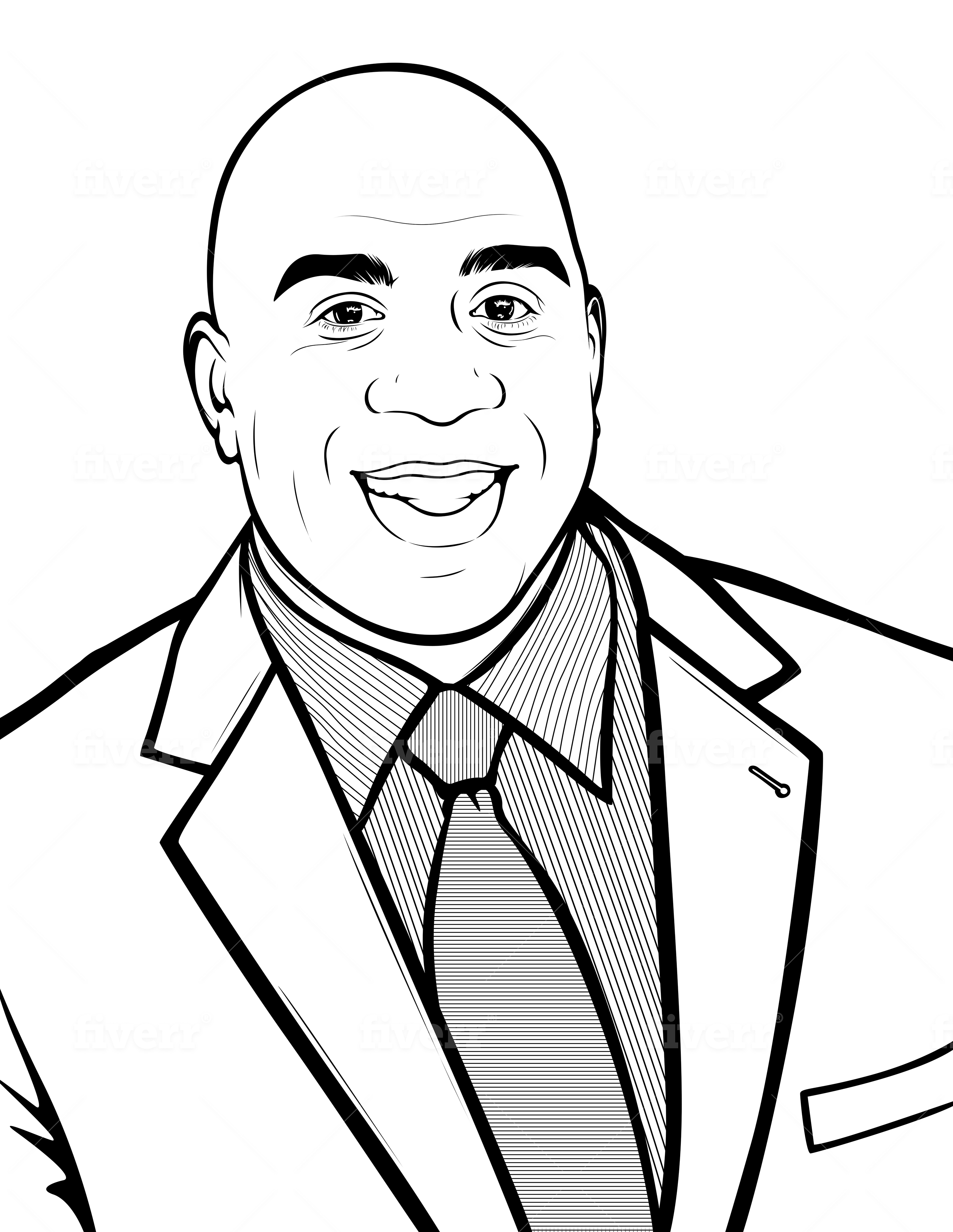 Dreamer All-Star: Earvin "Magic" Johnson
Dreamer Type: Make it Happen Dreamer
Dreamer Title: Chairman/CEO, Magic Johnson Enterprises
Magic Johnson played basketball for the Los Angeles Lakers for 13 seasons and later went on to become the organization's President of Operations. After retiring from the game, Magic became an advocate for HIV education and research, and he's also an entrepreneur whose ventures include a film studio, record label, talk show, multiple movie theaters, and more. Magic Johnson's net worth is around $600 million.
The Work Ethic of a Point Guard
"I'm still the point guard, only I'm in a different room, and I'm not wearing those little short shorts. My work ethic got me to the NBA, and I carry that over to the boardroom. If you start a business you've got to work very, very hard, so you need to know that right from the start. I'm still super competitive. I want to win for myself. I want to win for my partners. I want to win for the community. The strategy for being a successful point guard and running the Laker team is the same for business."
Going in Through the Roof with Winning Partnerships
"Before I first partnered with AMC Theatres, I thought about how African Americans go to the movies all the time. It's still one of the most affordable things we can do as a family. So, I approached the theater chains about a partnership and said, 'You put up half the money, I put up half the money. You have the knowledge of running a successful theater, but I have the knowledge of our people.' Your partnerships will be similar. You have a skill set and your partner has a skill set, but you must clearly define those roles. And, so with Sony, I said, 'Hey I know the minority community and I know what we want to have at the concession stand.' I told them, 'We have to hire our people, serve our people, and train our people to do their job.' At first, they said, 'No way it's going to be successful, but give it a try.'
"Well, my first theater in LA came in the top 10 highest-grossing theaters in the nation. In the nation. My per caps were off the charts because I understood how to over-deliver to our customers and to my community. It was important that I brought that knowledge to the partnership. We came together and we made a lot of money. I was okay with letting them be the chief sometimes, and then other times I would lead too.
"Building a partnership is very, very important because then you don't have to put up all the money. I work well with partners. I want them to make money just like I want to make money. That's why my partners are happy with me."
Take People to The Deal
"I really wanted to bring a Starbucks to our community as a partner, but they weren't interested. Finally, Howard Schultz said, 'Okay let me come and see how you manage your business.' So, he came down on a Friday night to visit my Magic AMC Theater. I'll never forget it. Waiting to Exhale was coming out, and I had about 5,000 black women wrapped around the corner and Schultz said, 'Wow. Okay, I see what you're talking about.' The lobby was alive. We went inside the theater, and about a half-hour into the movie, every black woman in there started talking to the screen and giving their advice to Whitney Houston. Howard Schultz pulled me aside and said, 'I've never had a movie-going experience quite like this.' And then told me I had a deal.
"Sometimes you have to take the people to the deal, to the community and let them see for themselves. The skeptics didn't think Starbucks would work in African American neighborhoods, but I took the scones out of my Starbucks, and I put in sweet potato pie, sock-it-to-me cake, and peach cobbler—foods that resonate with the urban consumer. And then I took out that elevator music, and I added Smokey and Prince. It was a subtle change, but I know my customer base. We started with a test of three Starbuck stores and worked diligently to make these successful. The hard work paid off, we ended up building 125 Starbucks in more than 40 cities."
Building Dream Teams
"Let me stress that you must remember to drive the best customer service that your customers have ever seen. That should be the number one goal. Also, make sure you manage your business well. That means keeping your business clean and making sure you have the right people working inside. The number one cause of a business failing is hiring family members, people without proper expertise who think they can come in at 11 or 12, instead of 9 because they know you. You can't have that happening. You have to have people who understand how to be a professional, and also bring something to the table to help your business be successful. I hire smart people, ones that are smarter than me so I have to lean on them. But that's what it's all about. I hire the best and then make sure that they manage my business well."
Reinvest in Your Business
"Always reinvest in your business. I didn't take money out of Starbucks until we built store number 50. Why? I let the first one build the second, the second one build the third one, the third one build the fourth, and so on. When you do that, you're building a big business, with scale. You're putting yourself in a position to be bought or acquired. And this is really important. Always have an exit strategy."
S.W.A.T.
"Always run a S.W.A.T. of your business: strengths, weaknesses, opportunities, and threats. I run a S.W.A.T. twice a year, of myself as the CEO and of my company, and it's saved me a lot. It's saved me because I've bought companies, but I didn't have the right number of managers in place to make that business become successful. I ran the S.W.A.T. and figured out what I needed to do. Understand your strength, weaknesses, opportunities, and threats."
Confidence Follows Planning
"If you have a solid business plan and you've gone over it again and again, you should have confidence in yourself. We struggle when we're not sure about our plan, or we're not sure if there is a business there. Too often, we go into the same businesses that already exists. I always look at businesses for which there is high demand but not a lot of competition. You have to do the research before you start your company.
Be Still
"God tells us to be still because that's when we're going to receive our blessing. A lot of times we are running too fast. My greatest business ideas come to me when I'm still."