Congratulations, you have officially finished your first week in the Design phase of the STRETCH. This week was about discovering your purpose and the purpose of your Dream. To wrap the week up, I'm thrilled to share with you insights from one of the world's greatest brand builders. Marc Pritchard is the Chief Brand Officer of Procter and Gamble, the world's largest advertiser. Marc knows how to build purpose-driven brands, and he also leads with purpose in his personal life. He's a stellar example of a Careerpreneur who pioneers new products, platforms, and marketing campaigns—all while connecting the dots between principles and profession. This week you'll read about how Marc discovered his personal purpose, tips on how to conduct your professional life while following your highest ideals.
Please enjoy these excerpts from a Dream Project session with my dear friend and long-term client, Careerpreneur, Marc Pritchard of Procter and Gamble.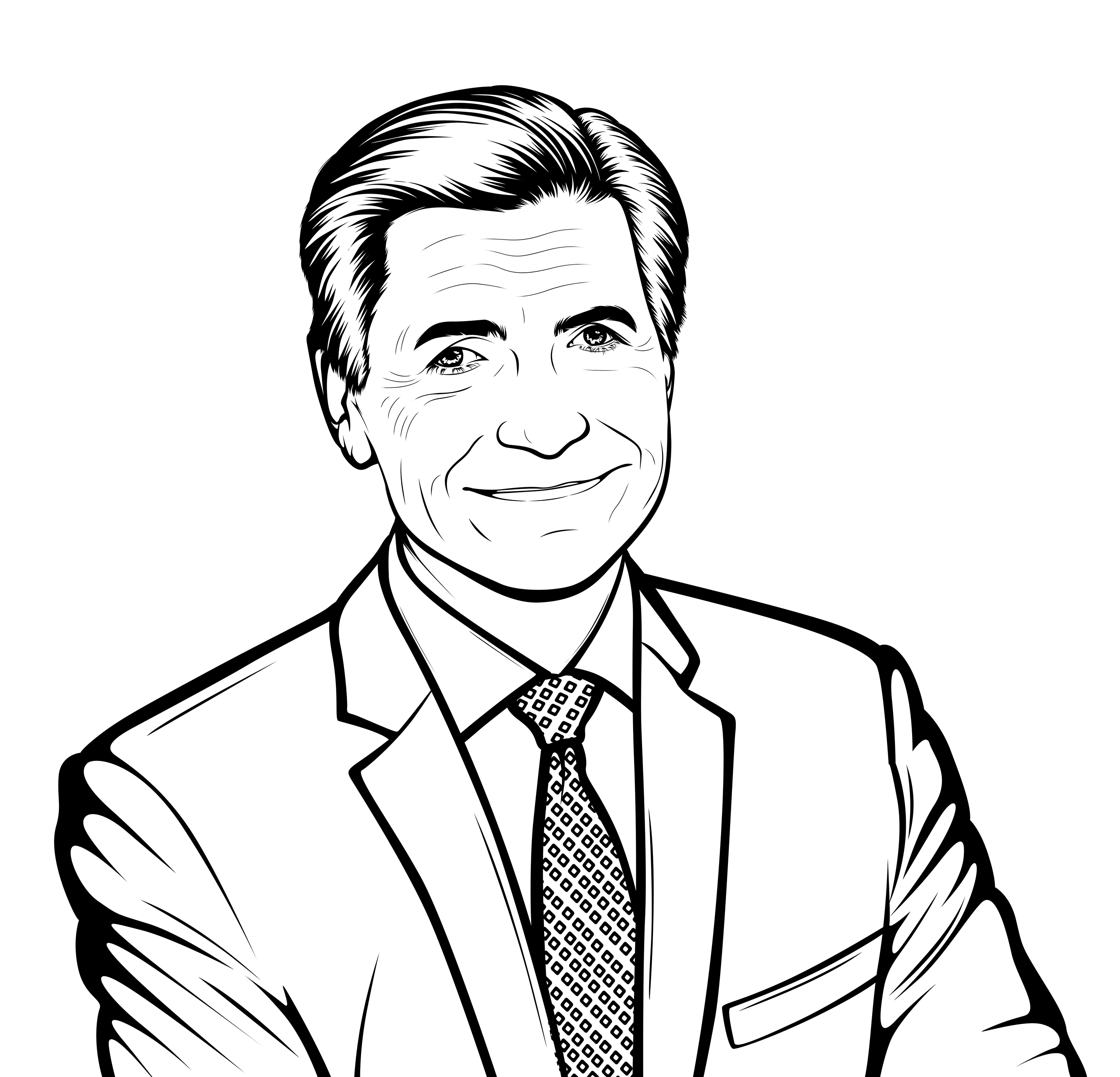 Dreamer All-Star: Marc S. Pritchard
Dreamer Type: Careerpreneur Dreamer
Marc Pritchard serves as the Chief Brand Officer of Procter & Gamble (P&G), a company known for some of the world's most trusted brands including Tide, Pampers, Crest, Bounty, Charmin, Dawn, Pantene, Vicks, and many more. The marketing efforts he oversees for this global company reach more than five billion people around the world. Marc believes that brands should serve people while also being a force for good by demonstrating ethics and responsibility, working to positively affect communities, and fostering diversity and inclusion, gender equality, and environmental sustainability.
Discovering Purpose
"There were multiple moments that eventually connected to make me clear about what my ultimate destiny, so to speak, would be. The first moment was about 20 years ago. I was on a spiritual retreat at Wind River Ranch up in the Colorado mountains with my wife Betsy and our three daughters. The girls were all under age 10 at the time. This retreat was multi-denominational, and it was important that Betsy and I ensured that our family was grounded in spirituality.
"I'm Catholic, Betsy's Jewish, and my dad believed in the higher power of Alcoholics Anonymous. So there's a lot of spirituality in our family, for different paths. There are many paths up the mountain, and we were trying to just make sure that the kids knew that. At the very end of this week, which was an amazing week, the leader of this ranch, who was a minister, said to me, 'I hope you know the good you can do because you're in business. And business will be the greatest force for good in the future, not clergy, not politicians, not government. Business. And so, if you choose to do so, you can do a lot of good.'"
Brands as a Force for Good
"We believe brands can be a force for good and a force for growth. In fact, if a brand is just a force for good, it's a charity. Charities are awesome but the amount of money that a charity can really contribute to do good is often limited. If a brand is just a force for growth, it often is accused of being a mercenary only interested in the profit motive. So when a brand or a business can be a force for good and a force for growth, it actually has a much broader reach, and it's sustainable. Because now if you're doing something good and it is driving growth, well, you're able to keep doing it and you can have a greater and greater impact."
Putting Purpose into Action
"My first kind of blinding moment of clarity when I connected the dots between my purpose and profession came when I was running the CoverGirl business, and we had just created the 'Easy, Breezy, Beautiful' CoverGirl campaign, and we were refreshing it with new spokespeople. Many of those spokespeople were too young, they were too skinny, and they were too white. They represented a stereotypical standard of beauty, not a true, diverse, accurate, and realistic portrayal of beauty. And it really struck me, because I looked at my young daughters and I thought, 'My God, we can have an impact on how people see themselves. And I need to do something about that.' So, I went back to challenge our team, particularly because I wanted my daughters to grow up with not just stereotypical images of beauty. I went to our team and said, 'Look, we've got to change this. We need to broaden the diversity of those representing CoverGirl.' We ended up bringing in Tyra Banks and Mikki Taylor. We brought in Brandy, then we brought in Amelia Vega, who is Hispanic. Queen Latifah was one of our best ever. These images and spokespeople really started to change the standard of beauty. And then we eventually brought in Ellen DeGeneres and Sofia Vergara and the rest is history. It was a 20-year campaign."
Moving From Success to Significance
"I was on vacation and reading a book that my boss recommended to me, called Halftime, and the book talks about moving from success to significance. 'Halftime' meant, halfway through your life, and I was in my mid-fifties at the time. I think I was 55. So maybe a little past halftime. It said that what you should do is think about what you can do to have significance and meaning in the world using the skills and the capabilities you've built from your professional life. And then it was solidified for me. Like, 'This is it: use my skills, experience, and voice in advertising and marketing as a force for good.' And particularly focused on gender equality, on racial equality, on really equality of all kinds. And that became what I focused on as my true purpose, or destiny, in terms of making a difference in the world."
A Simple Way to Connect Purpose and Profession
"There's one piece of advice I give to everyone, which was given to me at one point. It's to focus on being useful. I told you about the specific action of using my skills and voice in advertising in order to be a force for good for things like equality. But, behind that, I would say my very simple purpose in life is to be useful in everything I do. I wake up every day and I ask God for the strength to be useful, to be useful. To be useful in meetings I'm in and to the people I meet with. Before I go onstage to speak, I pray that my words will be useful to the audience."
"Think about what you can do to be the most useful for others. It'll lead to your days being more meaningful. But it will ultimately lead you to finding your even bigger destiny. I think you know this because it's proven over and over again that the people who are the happiest are the people providing service and doing good things for others. And generally, people who are doing that just have better lives. So, whenever I'm unsure about something, whenever I'm a little bit off, I just try to move outside of myself and focus on how I can be useful to others. If you're unsure, think less about yourself and think more about others and what you can do to help them."
"I mean, to me, the dream of an equal world is a big dream. But it's certainly something I'm going after with all my might."