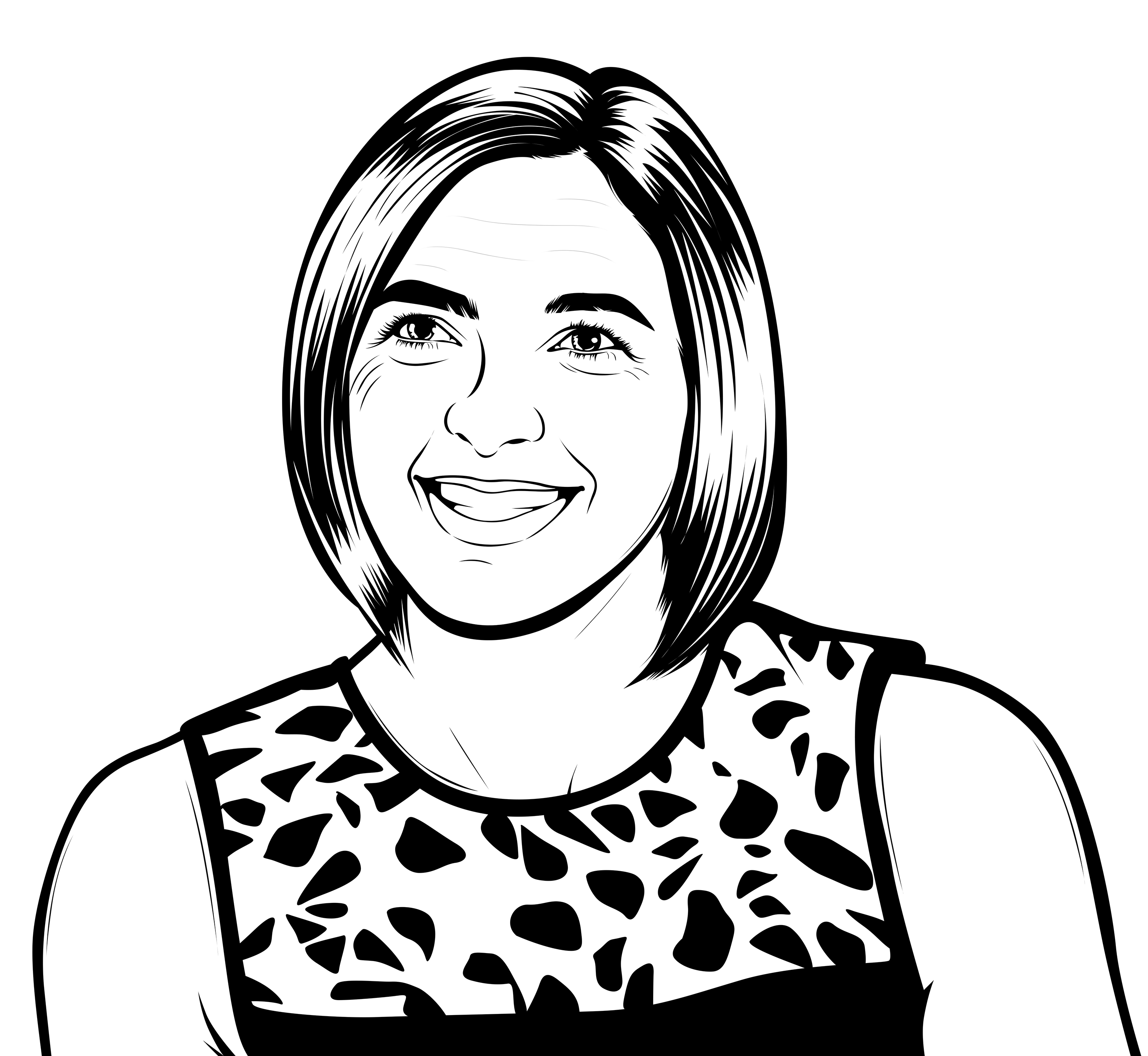 Dreamer All-Star: Lara Hodgson
Dreamer Type: CEO Dreamer
Dreamer Title: Co-Founder and CEO, Now Accounts
Lara Hodgson is CEO and President of NOW Corp., a B2B payment company headquartered in Atlanta that enables small businesses to be paid immediately, using a system that in a way that feels like accepting a credit card. Their company Now Accounts immediately pays what the client owes the small business and later collects the money from the client. In exchange for gaining immediate access to account receivable dollars, the small business owner pays a fee.
Now Accounts services over 400 clients across the U.S. and has processed over $500 million in transactions. Previously Lara founded and served as Chief Executive Officer for Nourish, a children's healthy food company. She earned a B.S. in Aerospace Engineering with highest honors from Georgia Tech and an MBA from Harvard.
Your Biggest Pain Might Lead to Your Purpose
"I started NOW Corp from my own pain. I'd had a series of businesses, and I discovered that as I started to grow and I took on larger and larger customers, they took longer and longer to pay. I remember thinking that I was doing everything right, but I felt like I was running on a treadmill and getting nowhere. I would deliver my goods or services, and I would send an invoice and I would wait and wait and wait. Meanwhile, I'd have to pay my employees and my vendors. I couldn't sleep at night wondering if a check was going to come in the next day or if I was going to be able to make a payment. I was talking to one of my suppliers and he said, 'Lara, everyone has that problem.' As an engineer, my response to this statement was, 'How do I get rid of it?'
"After struggling with this problem and eventually having to close my business, Nourish, I decided to create the answer: a business payment solution that allows small business owners to get paid now."
Growing to Death
"Most of us assume that when a business goes under, it's because the idea wasn't good, the market wasn't there, or the person who was running the business wasn't doing a good job, but I actually don't think that's true. I think many businesses go out of business because they grow so fast, which means they do have a good product and the market is there. We had a client who went on Shark Tank, and he'd been selling 100,000 units of his product a month, and overnight it was a million a month. He wasn't ready for that. His factory wasn't ready for that. Nobody in his system was ready for that. So, the company was at risk of dying, not because it was doing anything wrong but because it was doing everything right. This reminds me of the saying, 'He's over his skis,' which basically means your momentum is taking you so fast that you can't deliver well to the client.
Beyond the Glass Ceiling
"In most environments that I'm in, I'm the only woman. It's funny because a lot of women say, 'I have to dress more like men. I have to act more like them to play the game.' But, in reality, that's the worst thing you could do. I wear a dress with a big ol' necklace, and it's colorful. Out of all of the people on that panel, a year later, which of us are you going to remember? You're going to remember me, so I'd better take the opportunity to say something that's a little bit edgy. When I'm on a panel, I always challenge what the men say. It's not necessarily because I'm trying to pick a fight, but because I'm trying to get you to think.
"I've busted through many glass ceilings in my life, but I don't know what they were because I refused to acknowledge that they were there."
The Power of Giving Up
"I wanted to change children's health with my company, Nourish. But, the company was dying because Whole Foods was taking four months to pay me. At this point, I had come up with the idea for NOW account, but I was still totally attached to Nourish.
One day, my business partner, Stacey finally said, 'You know everybody else is dealing with the problem NOW account can solve. When are you going to give up Nourish and focus on NOW?' I said, 'You're asking me to give up my child. Nourish is such a part of me. I can't give up on it.' And, the problem with this is I think most of us are taught at a young age the importance of resilience and never giving up. But I realized that holding on to Nourish was causing me to give up on NOW. It wasn't until I let Nourish go that NOW account took off. I had to give up to move forward."